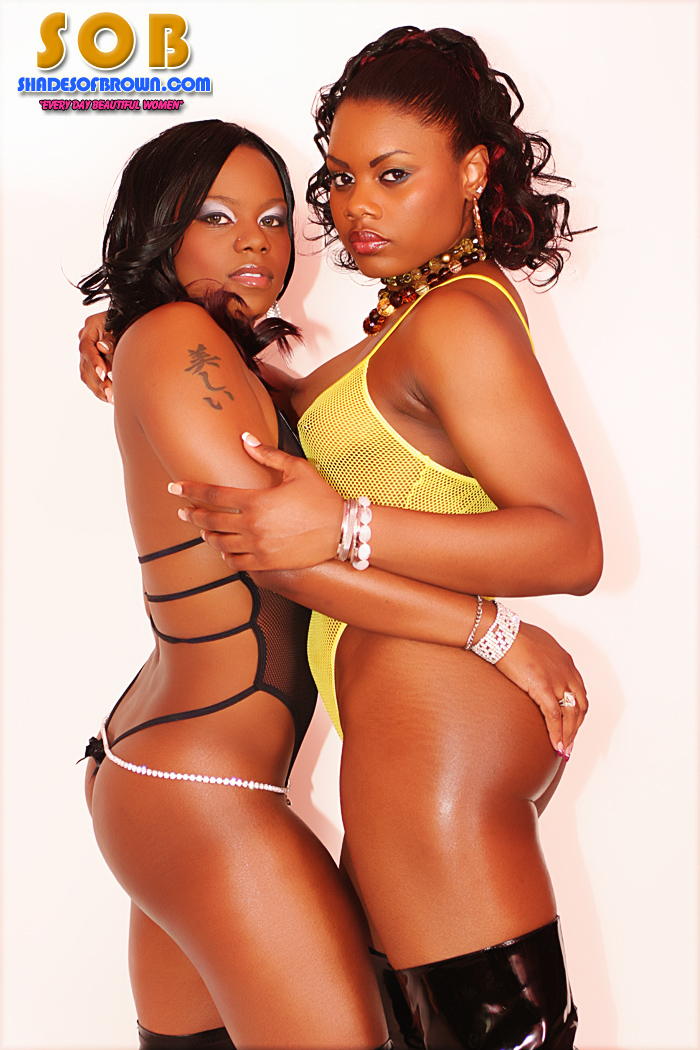 Best SOBGirl Duo Shoots
Two is always better than one. Well most of the time. Below is a collection of some of the #SOBGirl duo shoots. I am actually shocked it hasn't been more. Leave a comment below on what was your favorite and if we should do more.
Nicole L. And Nicole A.
This was a stellar shoot with an amazing backdrop. Back in the early days of SOB this was like a dream shoot come true. With two rising super star internet models you couldn't tell SOBGirls nothing! 🙂 
Tee and Felicia
This was another great shoot and an amazing day. We rented a limo for the day to take pictures and shoot a SOB music video. 
Honey Kash, CocoaX and Ladi Elektric
These collection of real friends made a really fun (and messy) shoot. But it was hellava fun and sexy
Tee and Shammy
Tee ushered in the thicker #SOBGirls in the early 2000s. Her with that red cowboy hat is still burned into a lot of SOB fans brains,
Tee and Karma
Tee showed up again in a duo shoot that also was amazing. These two #SOBGirl heavyweights seamlessly came together to create a ultra sexy classic shoot
Lizz and Nikki
Lizz was one of the most saught after internet models from the early 2000s. She brought her friend with her and it became nothing but a fun party.
Parris Jewel and Deidra
First ever appearance of both these #SOBGirls who became like #Family. Thick and petite is a monster combo.
Mercedes and Poison aka Vanity
Not to be out done these two SOBGirls followed up with a duo shoot of their own. Beautiful day with two gorgeous brownskin girls!
(Visited 610 times, 1 visits today)